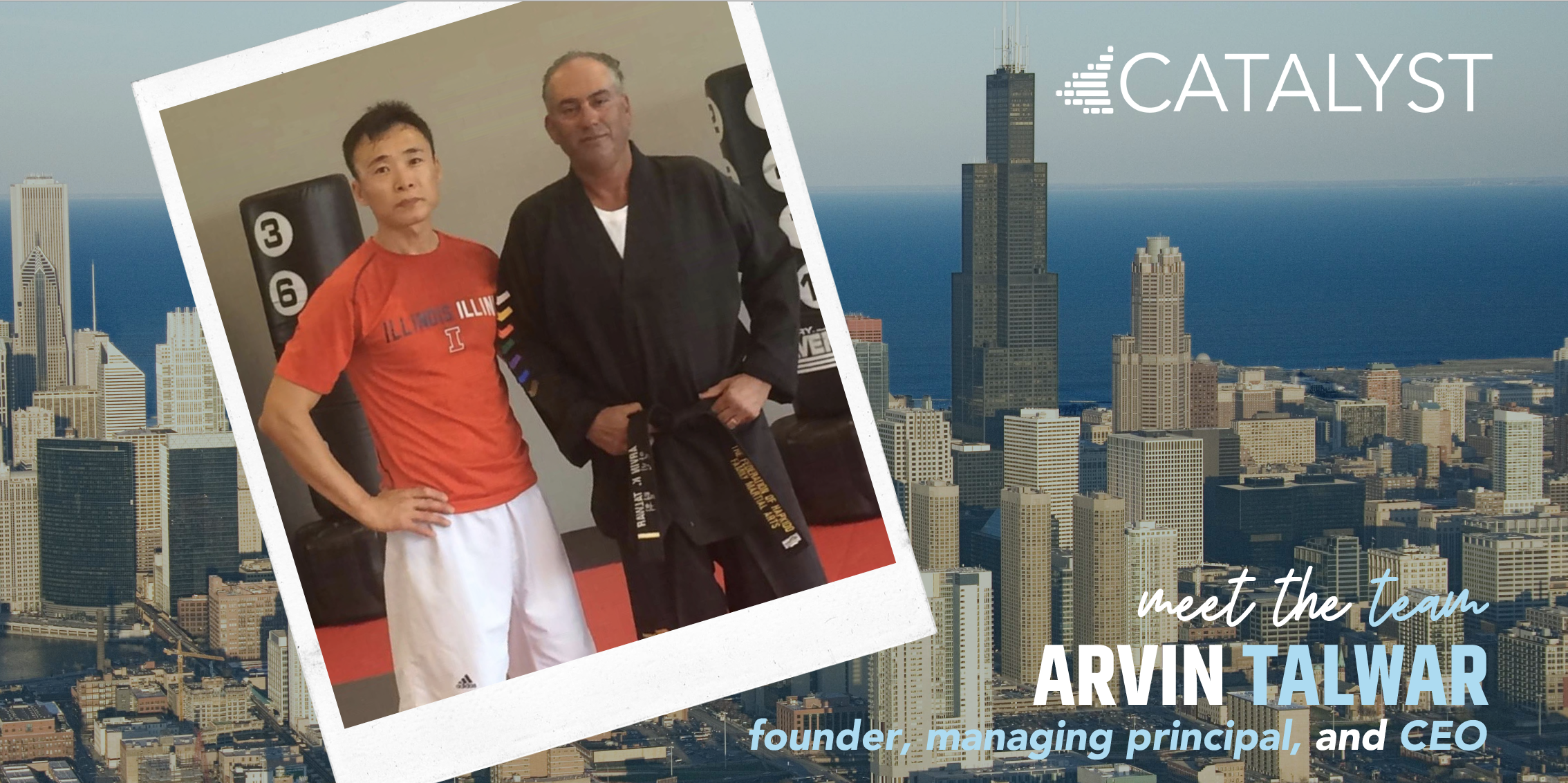 It's the last Monday of August, so we're wrapping up the month with a very special #MeetTheTeam Monday. Please welcome Catalyst's Founder, Managing Principal, and CEO, Arvin Talwar! 
Arvin founded Catalyst in 1992 after working and traveling as a consultant. He was eager to dive into the "messiest, most challenging projects" because he found them to be the opportunities through which he would learn the most. However, in his experience at different firms, he noticed a gap between tech leadership and business leadership. With the goal of bridging the gap between technology and business, Arvin started our company. 
Throughout Catalyst's nearly 30-year history, Arvin notes the most memorable and rewarding experiences have been the times when Catalyst, a small business, won large projects while competing against "brand name" consulting firms. It goes to show that a company's reputation must extend beyond how many offices it has or how many thousands of folks it employs; instead, the skillset, drive, and experience of the team is key to meeting and exceeding the expectations of clients. 
Arvin has continuously advised the Catalyst team throughout the company's history to treat every client like it is our only one. This guidance has become a Catalyst "creed" of sorts. 
Outside of Catalyst, you can find Arvin reading or watching documentaries, noting his favorites are pieces about business leaders and athletes. He is also a third-degree black belt in Hapkido and now instructs young people in martial arts.  
We thank Arvin for creating the workspace we know and love today. His constant encouragement and advisory of our team has contributed to our success tremendously.