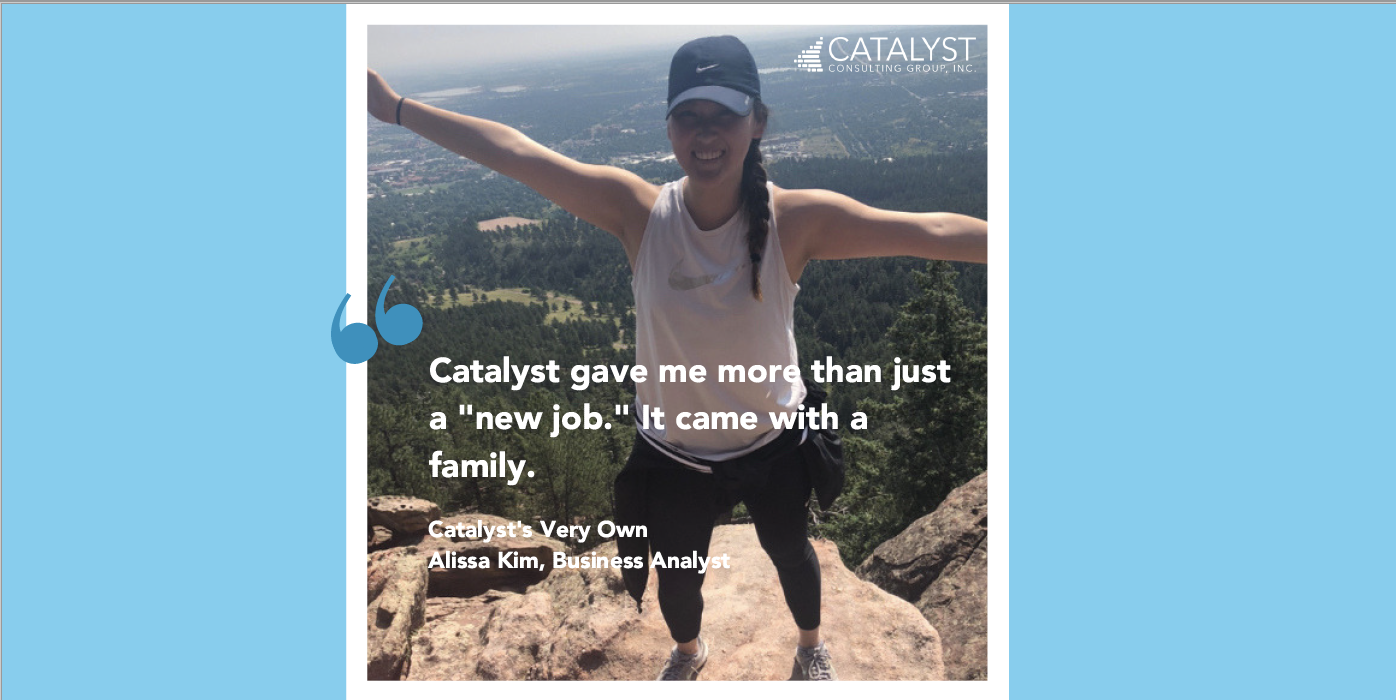 Happy Women in Tech Tuesday, friends! Today, we're delighted to share more about one of our Business Analysts, Alissa Ahn. As a BA, Alissa learns more about clients' business processes, identifies their pain points, gathers requirements for an ideal solution, and employs best practices along the way.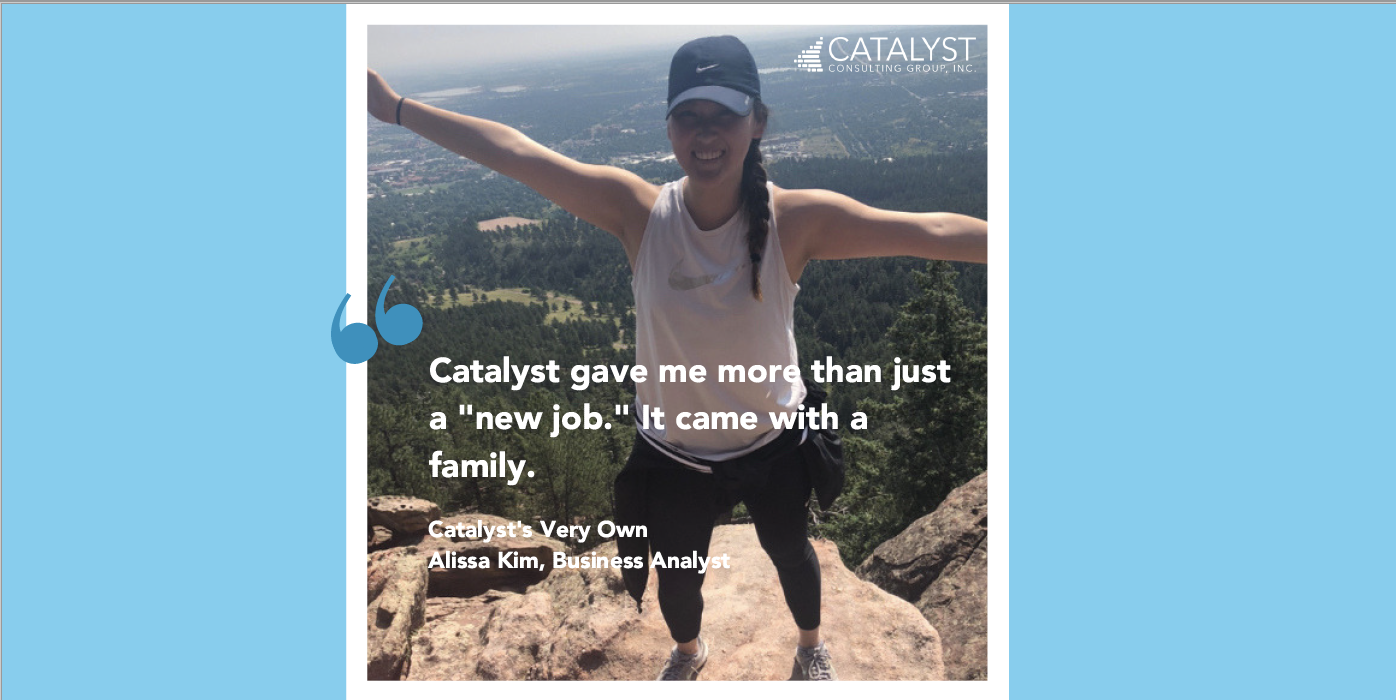 Alissa recalls that her most memorable experience at Catalyst was the day of her interview. She met with our COO and one of our Senior Project Managers, and the group ended up talking for hours…literally, hours! 
For Alissa, Catalyst came with more than a new job; it came with a family. It came with leaders that challenge our teams. It came with incredibly smart and supportive co-workers. Finally, it came with the opportunity to learn and to innovate in an ever-changing industry. 
When Alissa first started working at a different firm, a former colleague once asked her, "If the lead on your project was out sick, would you need to cancel meetings? Or could you step up to continue the project?" Since then, Alissa challenges herself every day to not fall into a pattern of mediocrity and leans in at every chance to do so. For that reason and many more, we are so grateful to have Alissa onboard!