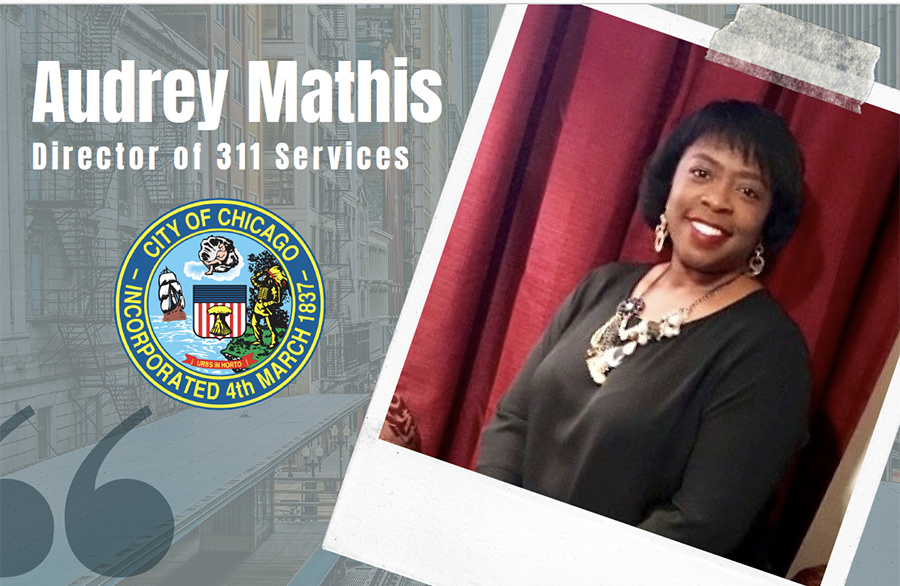 Let's give a warm Women in Tech Tuesday welcome to Audrey Mathis, the Director of 311 City Services at Chicago's Office of Emergency Management and Communications (OEMC).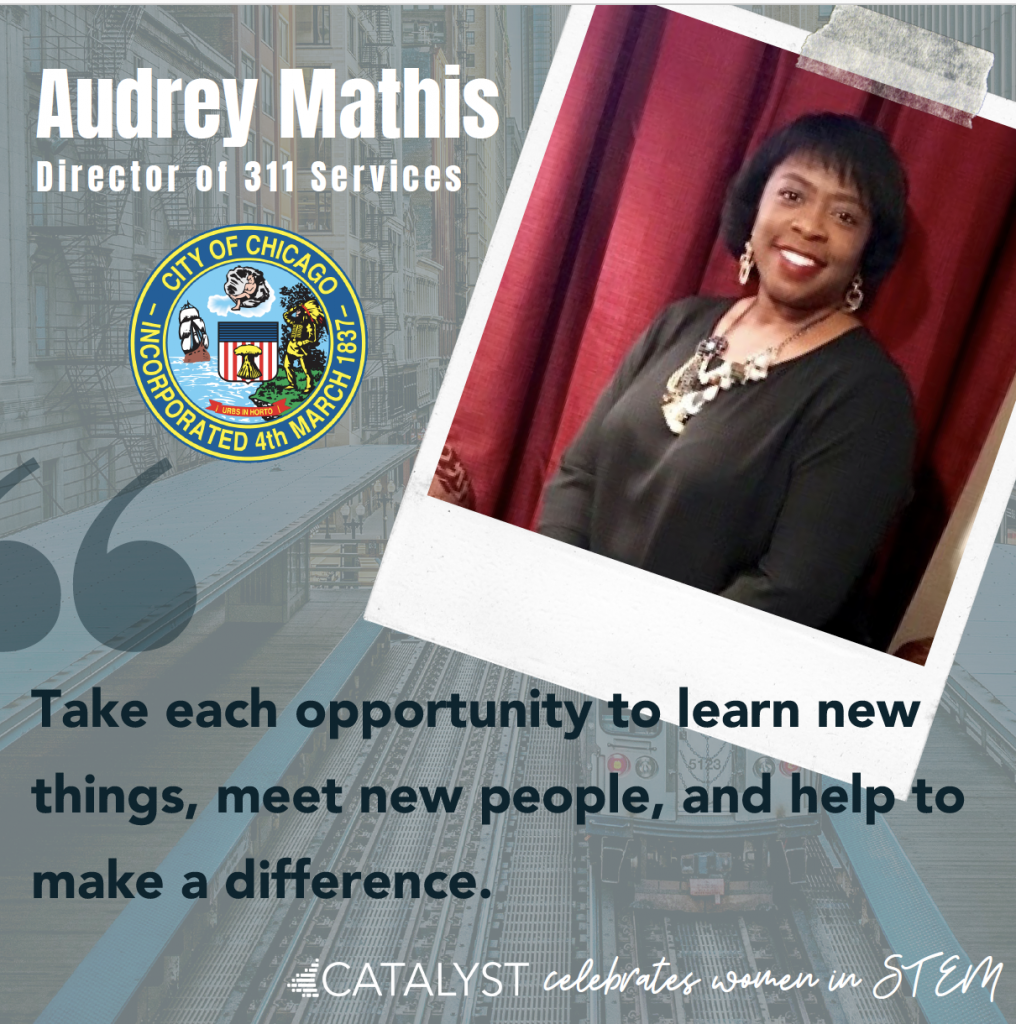 Audrey oversees the City of Chicago's 24/7 non-emergency 311 contact center, the agency responsible for addressing City service requests and offering information regarding city programs, initiatives, and events.
Audrey attended college at the Illinois Institute of Technology, and then accepted a position with the City of Chicago. Over time she worked in several departments with an emphasis on project management and eventually joined the 311 team before being appointed 311 Director nearly nine years ago. Citing the trailblazing astronaut Dr. Mae Jemison as inspiration, Audrey notes that we can create a more inclusive tech industry by advocating for and focusing on STEM programs for women in minority communities beginning in the early elementary school levels. 
Outside of work, you can find Audrey singing, spending time with family and friends, and discussing good reads with her book club.