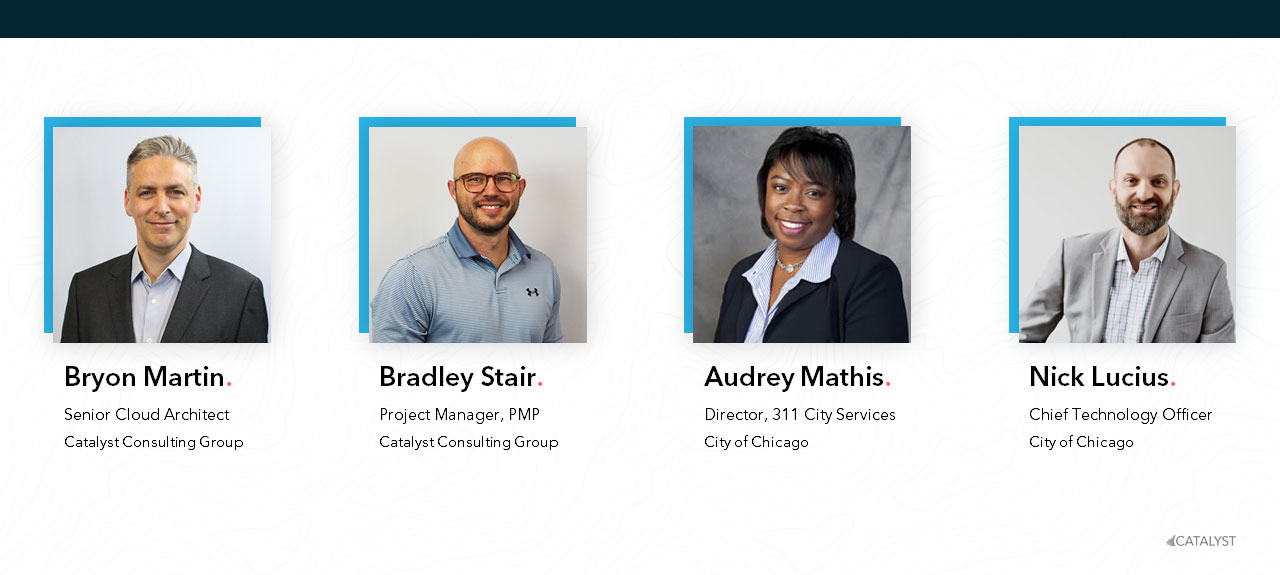 Looking back to 2017, The City of Chicago recognized necessary upgrading to their existing 311 system, and Catalyst Consulting partnered with the city to answer the call. Our solution and implementation of the Salesforce ecosystem bolstered unprecedented levels of transparency, accountability, collaboration across departments, and convenience in the service request lifecycle.
In our webinar, in collaboration with the Association of Government Contact Center Professionals, AGCCP, we discuss the CHI311 mobile app and how it will continue to serve as a leading example for the future of constituent experiences with their government, as per its transformation with our latest enhancement project!
Our latest phase of enhancements to the CHI311 mobile app aim to expand the asset as one to the city at-large, beyond 311 servicing. Tune in to hear from our roundtable discussion panelists, Catalyst's Bradley Stair and Bryon Martin, and the City of Chicago's Nick Lucius and Audrey Mathis.