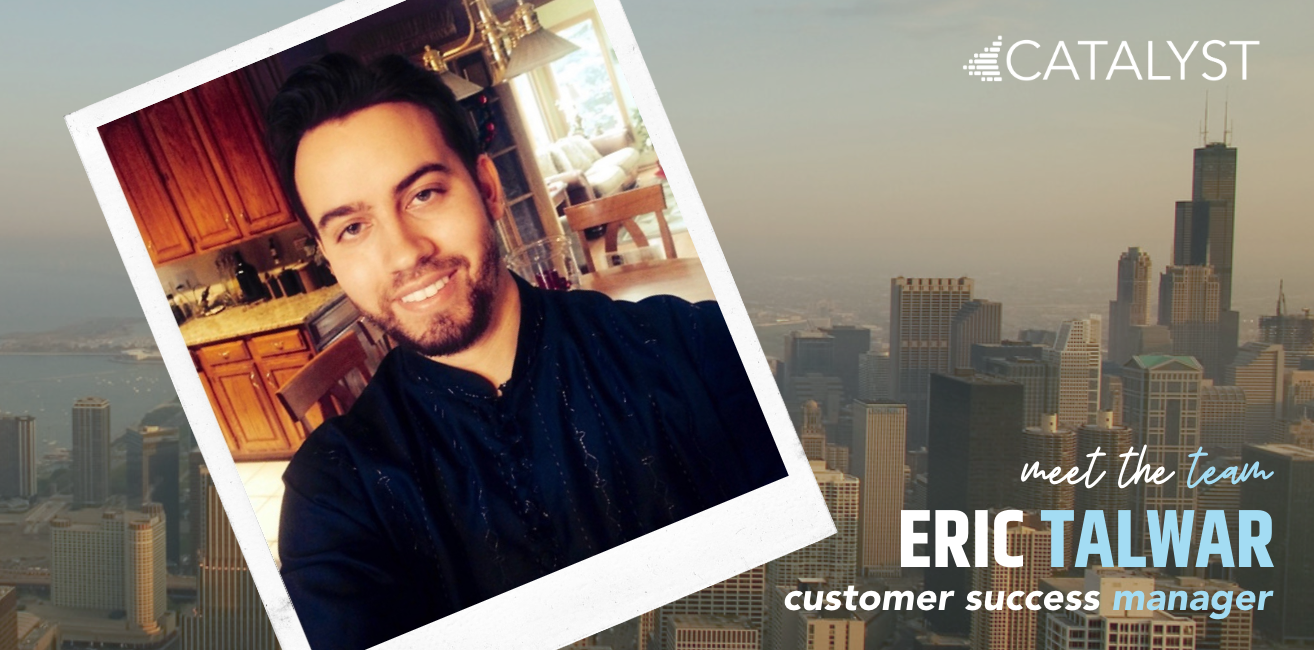 And our celebration of our Customer Success team continues! As a natural follow-up to last week's Meet the Team, we're pleased to share more about another Customer Success Manager here at Catalyst, Eric Talwar.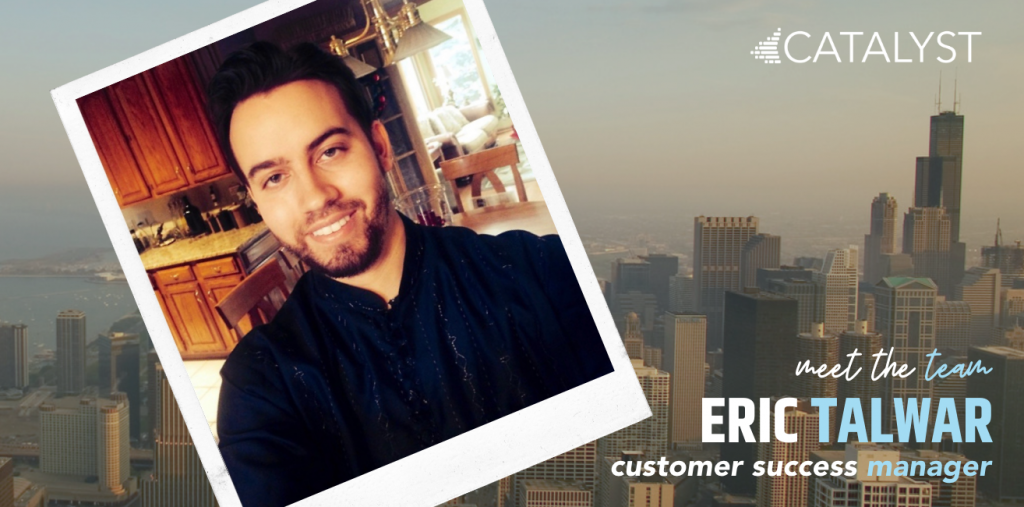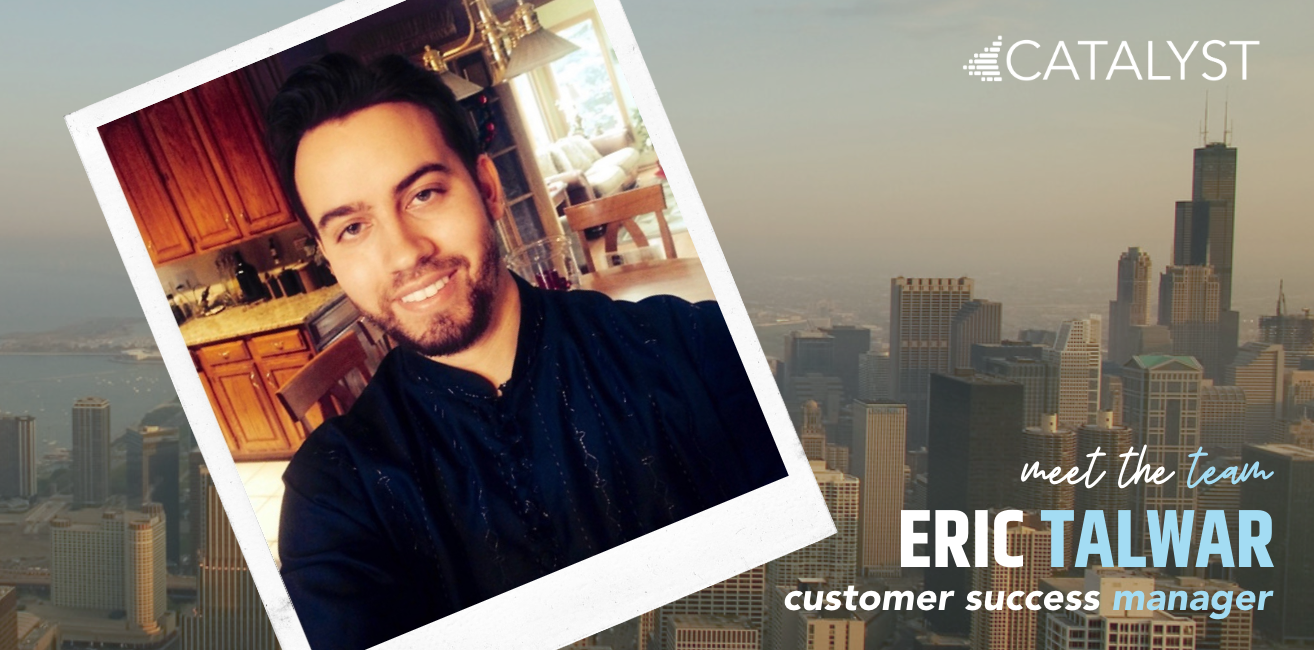 Eric has been with Catalyst for over five years now. During this time, he's been responsible for managing our responses to different competitive solicitations and making the case that Catalyst is the best team to do the job. Eric is intimately familiar with the different pain points our clients in state and local government, aviation, utilities, non-profit, higher ed, and healthcare face when navigating outdated legacy applications, and he is eager to bring our team into their workspaces to modernize their IT environments and streamline business processes for a more productive workplace overall. Eric warmly notes there's never a dull day at Catalyst! 
Outside of the office, you can find Eric cooking, volunteering at a local cat shelter, and finding any excuse to spend time in the great outdoors.