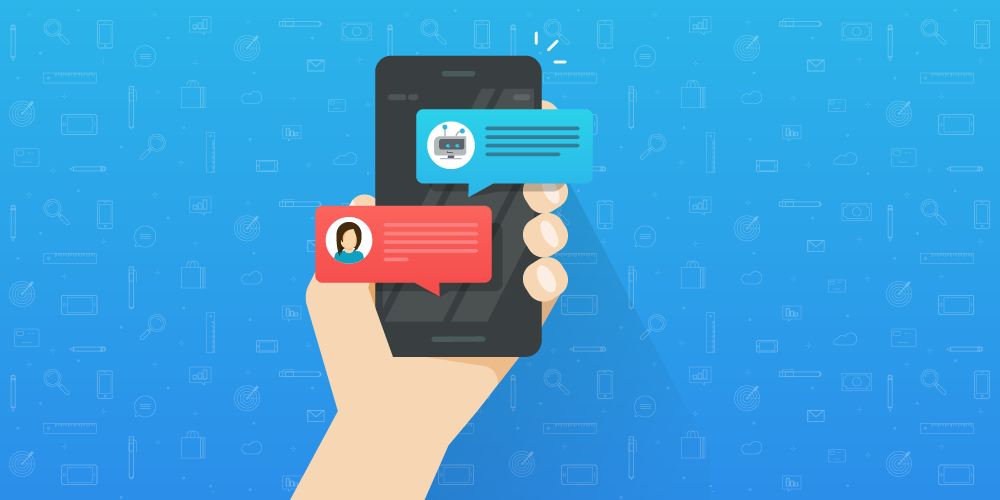 Chatbots. Maybe you've used them to quickly report an issue with a food delivery or easily check the status of a package.
The private sector leverages chatbots so consumers can find solutions to their problems immediately, 24/7, in a user-friendly application. How can we in the public sector learn from this?
It's timely to ask this question as emergencies – like the COVID-19 pandemic – illuminate the value chatbots bring to government agencies.
In emergencies, constituents expect answers from their government fast.
Chatbots can be especially useful in these times as call center phones are flooded with questions and concerns from constituents. Chatbots enable government agencies to alleviate the influx of calls by answering frequently asked questions and allow agents to focus on more complex calls and situations.
In COVID times, Catalyst has collaborated with Cobb County, Georgia and Chicago's O'Hare and Midway Airports to build chatbots that alleviate pandemic concerns round the clock.
Our COVID-19 Chatbot in Cobb County, Georgia
While the roll-out of the coronavirus vaccine brought some relief, naturally constituents had inquiries. To answer constituent questions, the Catalyst team not only stood up a cloud-based call center powered by Salesforce Service Cloud Voice, but also deployed a Salesforce Einstein chatbot to allow for self-service.
Our Cobb County chatbot enables residents to receive information about 83 matters related to the vaccine – such as its safety and availability – instantly, 24/7. Importantly, the chatbot saves constituents' time. They spend about 84% less time interacting with the chatbot compared to how long they spent on the phone. This is by design.
Should the constituent still have questions after interacting with the Cobb chatbot, the individual can connect with a live agent. However, our bot boasts a 38% deflection rate, which gives agents at Cobb County the bandwidth to address more complex issues.
These metrics underscore that self-service options like a chatbot allow for more strategic communication and use of time for governmental staff and constituents alike.
Our COVID-19 Chatbot for Chicago's O'Hare and Midway Airports
As our Salesforce team got to work in Georgia, our software engineers 700 miles to the north in Chicago were hard at work building COVID-19 support chatbots for our long-time client, the Chicago Department of Aviation (CDA), which oversees O'Hare and Midway Airports. These chatbots allow passengers to ask questions from a variety of categories, such as flight information, international travel, and TSA screening, among many others.
With travel being uncertain, influenced by constantly changing safety protocols, travelers have many questions about how Chicago's airports will carefully get them to-and-from their destinations.
This chatbot allows the CDA to provide the most up-to-date COVID travel information instantly. Since deployment in Spring 2021, 32,350 flyers have turned to O'Hare's chatbot for help, while 6,450 flyers have engaged with Midway's chatbot. These numbers indicate that people have questions 24 hours a day, and solutions like chatbots can easily provide this information and quell concerns – all without live agents.
How Do We Do It? What Comes Next?
The conversation tracks facilitated by chatbots are a result of training it with several hundred "utterances," or phrases "absorbed" by machine learning, that ties a constituent's intent with the way they articulate a request. In turn, the bot can hold fluid and dynamic conversations.
In Cobb County and Chicago, our bots are currently running in English and pertain strictly to COVID-19. However, chatbots can certainly be multi-lingual, so governmental tools and information can be as accessible as possible. Plus, these bots are scalable as they can learn to consume and deliver new information quickly as governmental needs evolve.
If you're interested in learning more, reach out to discuss how your team can benefit from a chatbot.